Please see the attached message from Chartwells, our food service partners.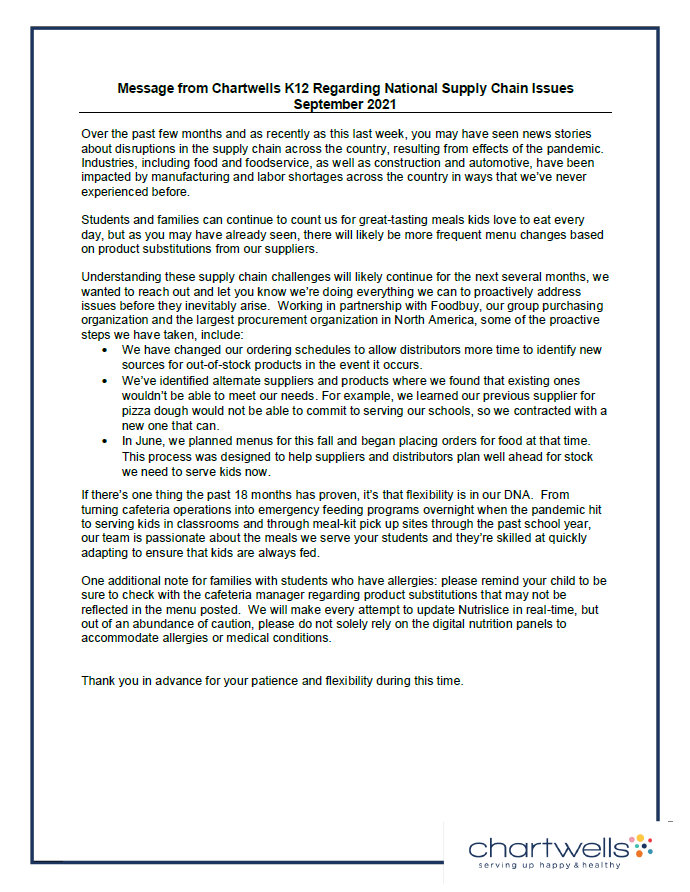 Children are going to hospitals at an increased rate due to rising COVID-19 transmission from the Delta variant, especially in communities with low vaccination rates. Below is a flyer from the NM DOH containing useful information for parents on steps to keep their student safe. Additionally, the national Centers for Disease Control and Prevention has information that can be found here on steps you can take to keep your child safe:
https://www.cdc.gov/coronavirus/2019-ncov/community/schools-childcare/parent-faqs.html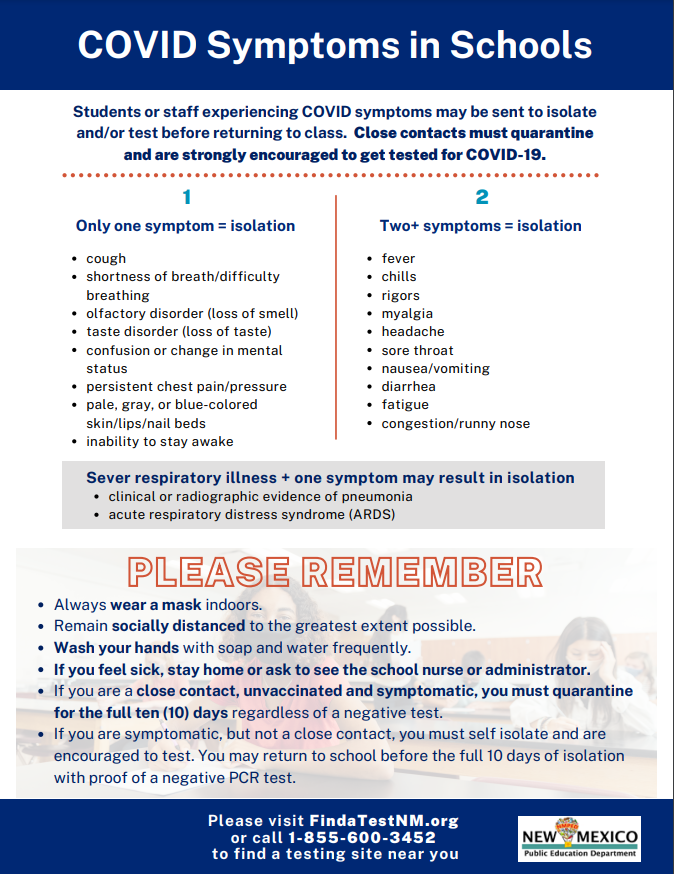 The AMSD and Curative still have free COVID Testing available at Fred Cook Stadium. Check out the attached flyer for more information.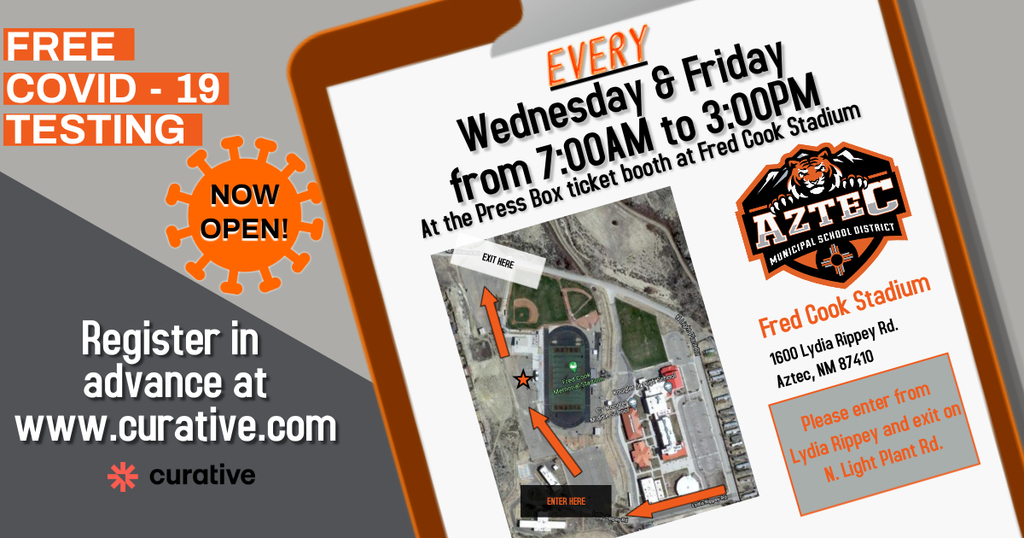 Just a reminder that we our partners from Curative are available to help with COVID testing at Fred Cook Stadium.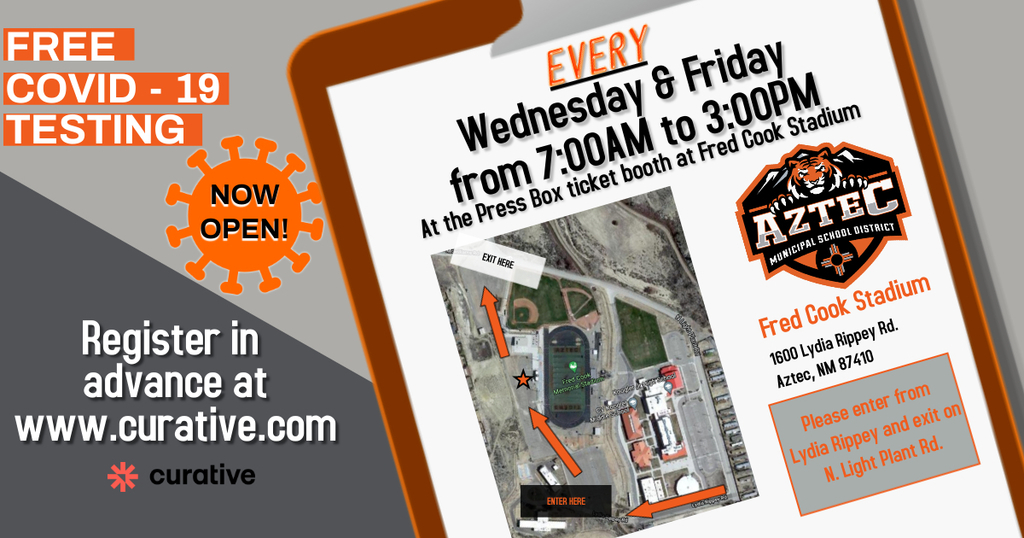 Important update on COVID testing for this week.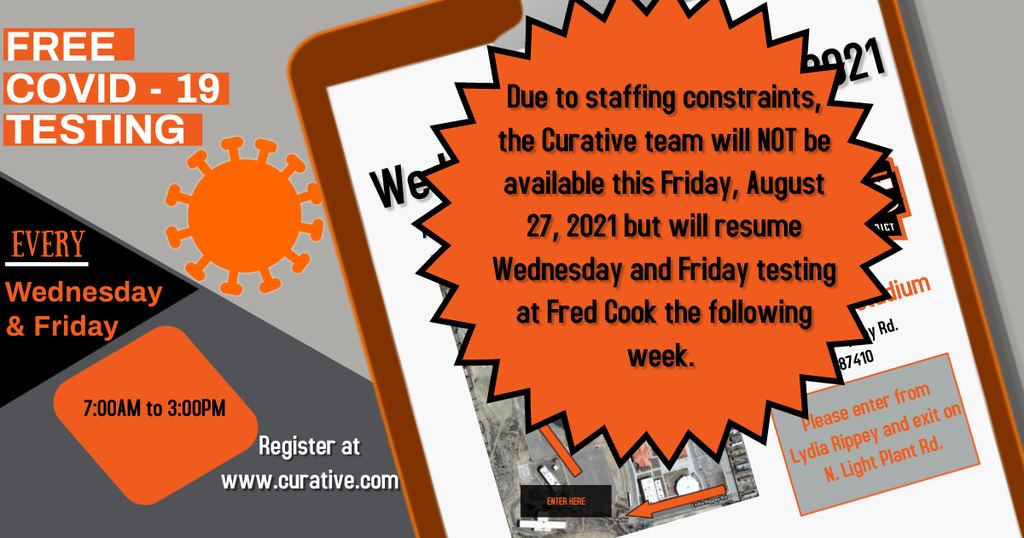 ​Please click on the McCoy Student & Parent Handbook 2021-22 link in the Menu Bar at the top of the McCoy Elementary School webpage to read important information about our school.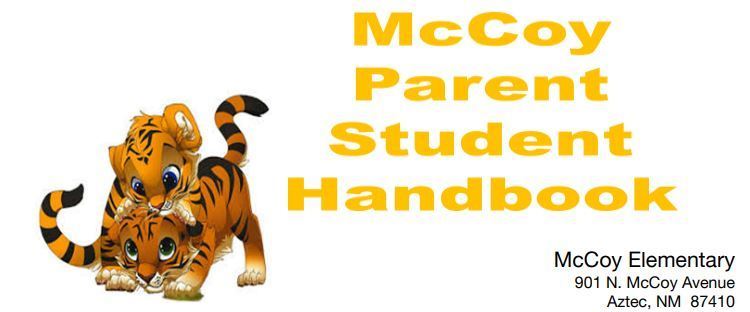 Consequences for not following mask guidelines***1st & 2nd offense: Verbal Warning=School staff remind the student to wear the mask correctly***3rd offense: Student meets with the principal and calls parents***4th offense: Student checks in with office staff every morning to ensure correct mask use and to discuss the importance of wearing a mask***5th offense: Student and parent meet with the principal to discuss mask wearing guidelines***6th offense: Principal's discretion for the consequence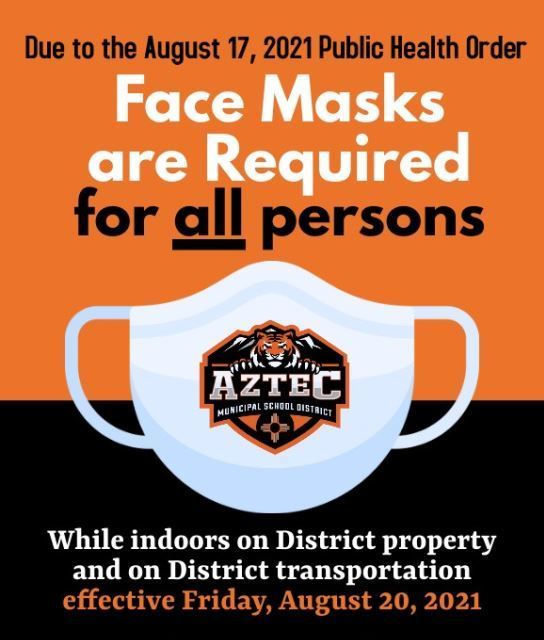 To keep our students in school, we must ALL follow the Mask Wearing Guidelines: • Wash your hands before putting on your mask. • Put it over your nose and mouth and secure it under your chin. • Try to fit it snugly against the sides of your face. • Make sure you can breathe easily. • Don't put the mask around your neck or up on your forehead.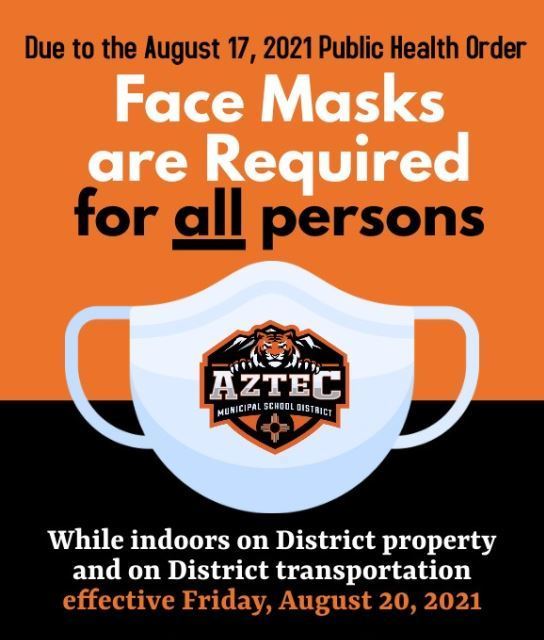 AMSD has partnered with Curative to provide another COVID testing site in Aztec. We will offer testing at Fred Cook Stadium. To sign up simply follow this link:
https://curative.com/sites/31691
We hope this helps our community to have an additional and local testing option.

Please do not forget that facemasks are required for all individuals in school buildings starting Friday, August 20.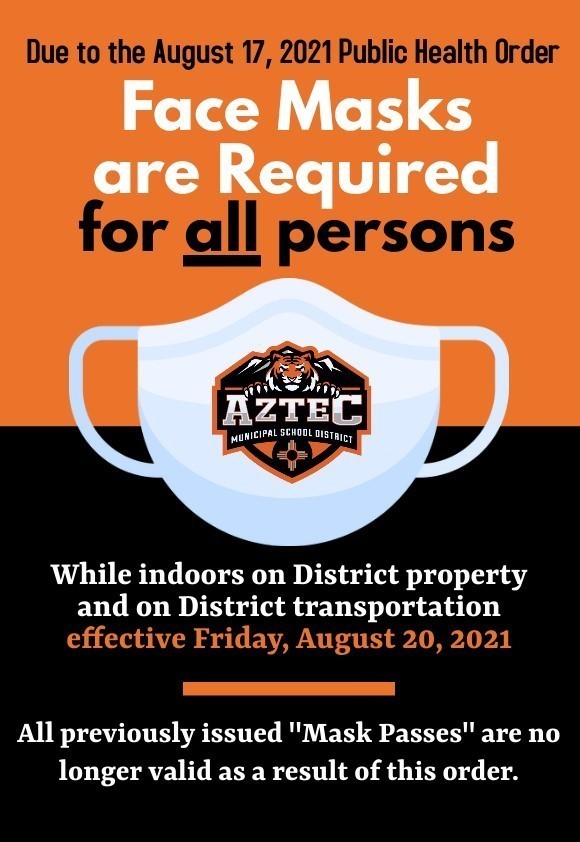 Great news!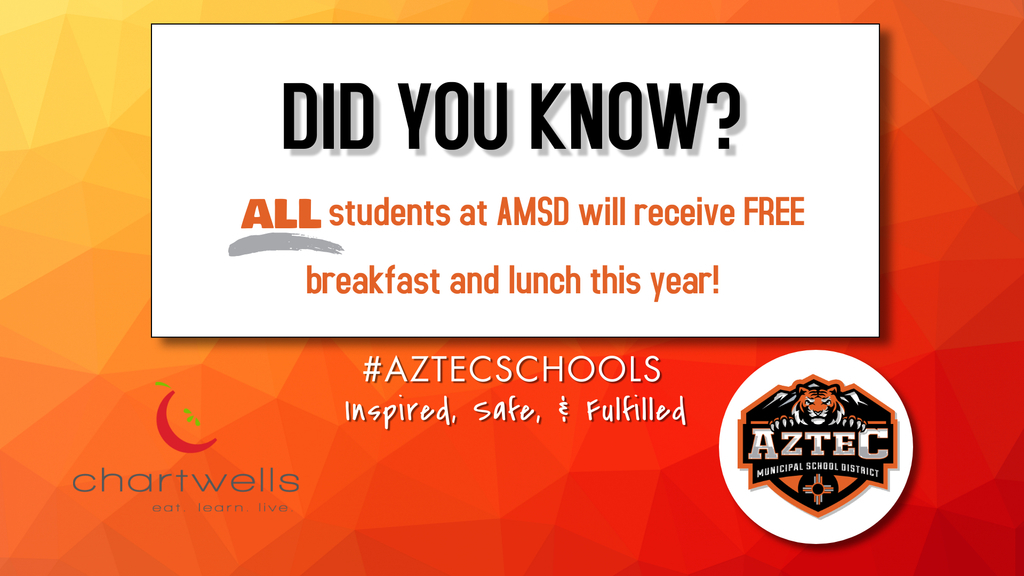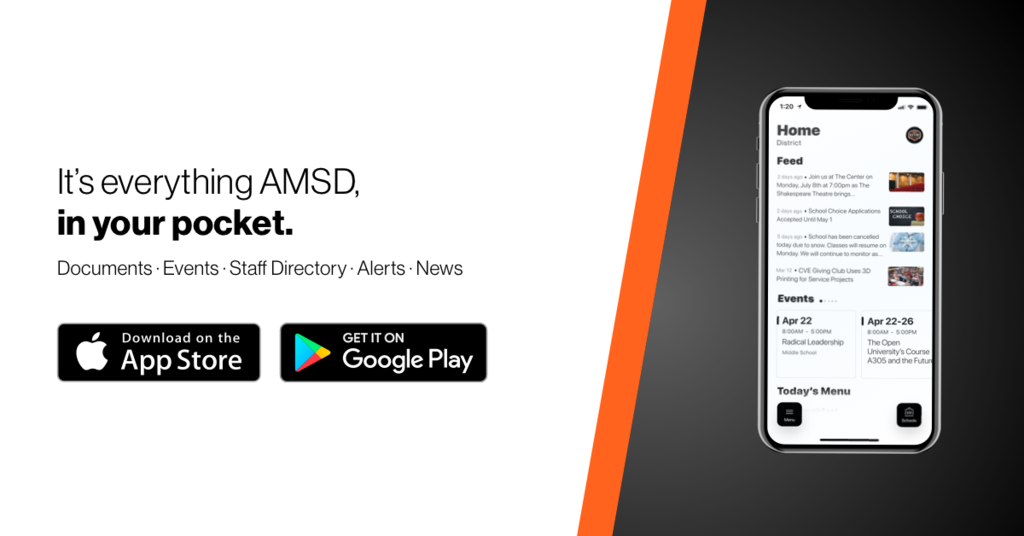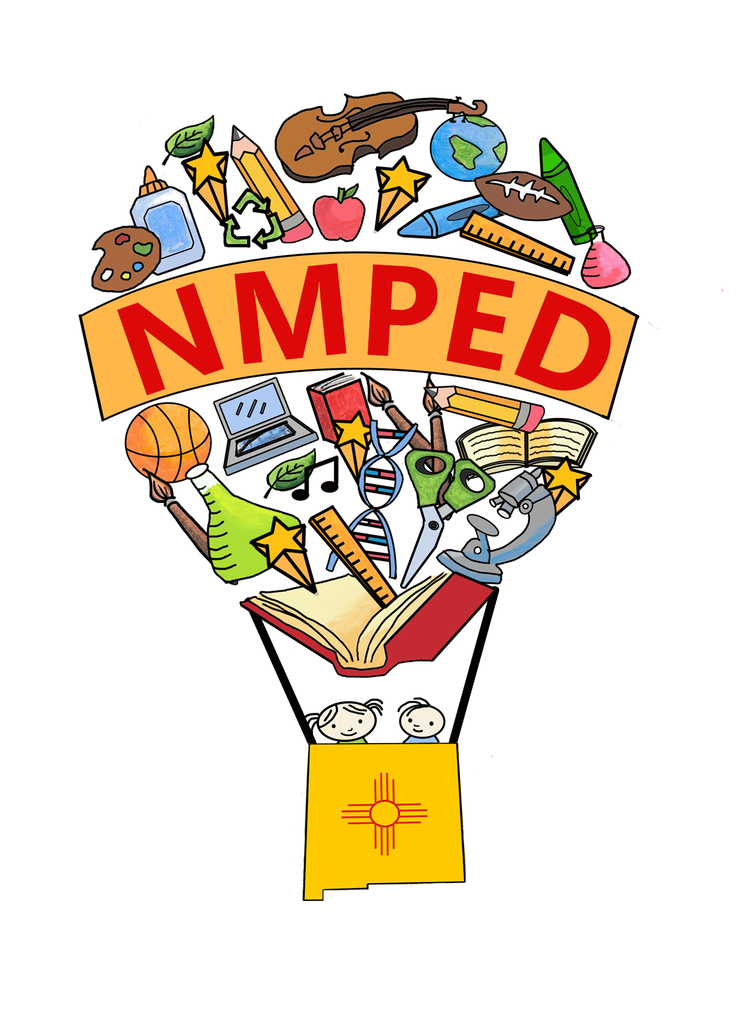 Check out the AMSD School Board's July Newsletter.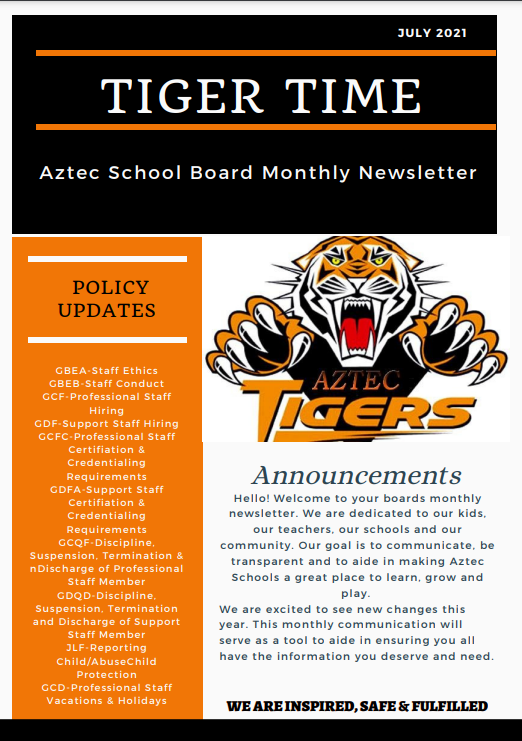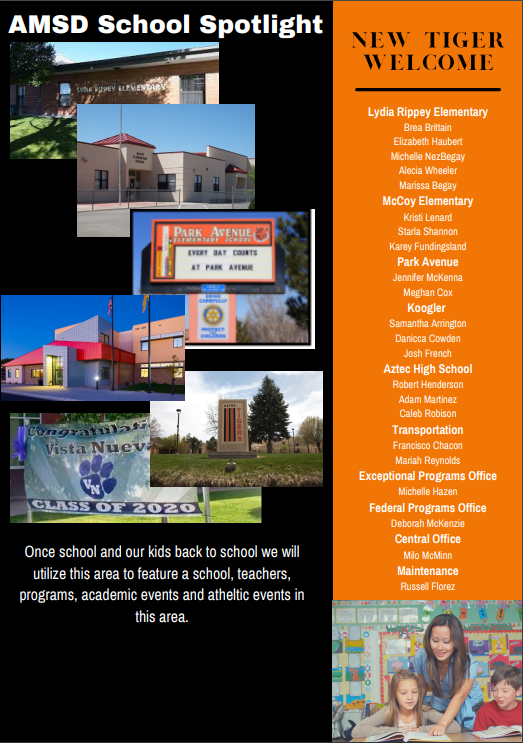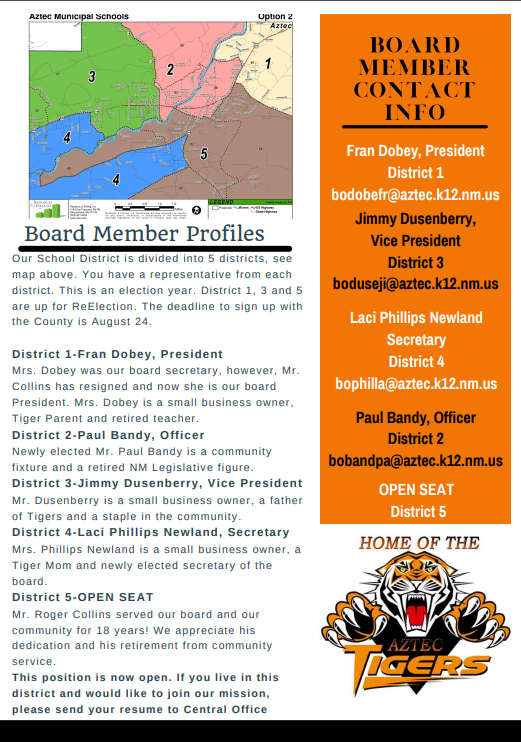 Thank you all for the feedback on our school calendar and the changes we can make to better support our students and staff. Below is a brief infographic that highlights the results from our survey. We will release an updated calendar reflecting the information below soon.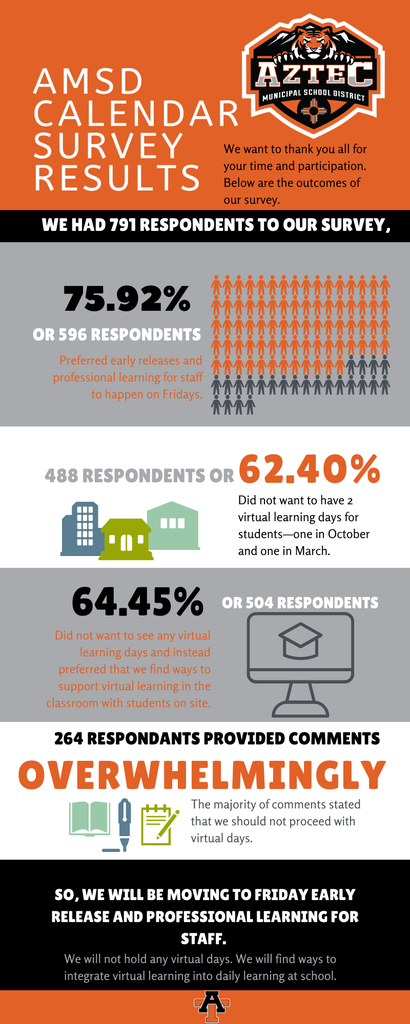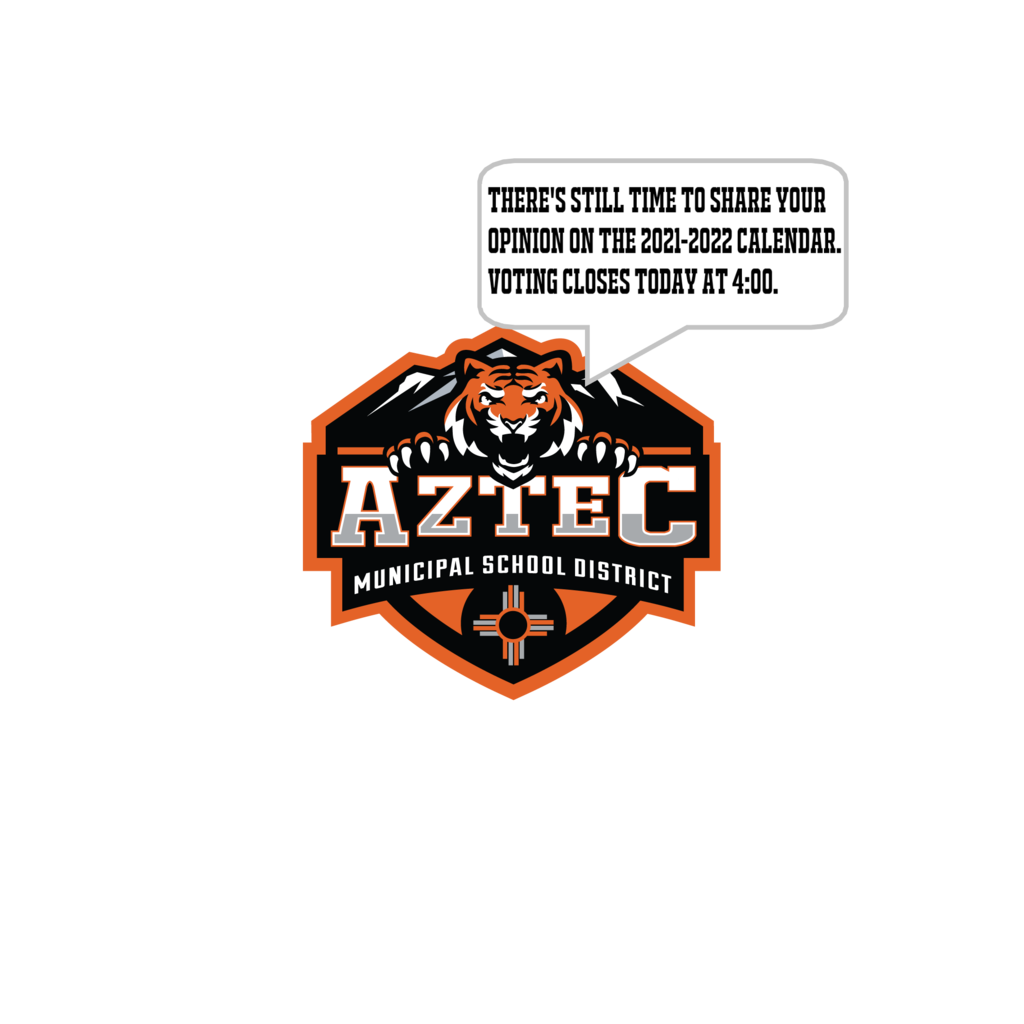 It is not too late. We would love to receive feedback from students, staff, parents, and community members on our 2021-2022 school calendar. Please share your thoughts by following link:
https://www.surveymonkey.com/r/XRVJYB2
The survey will close on June 30, 2021.