Check out the AMSD School Board's July Newsletter.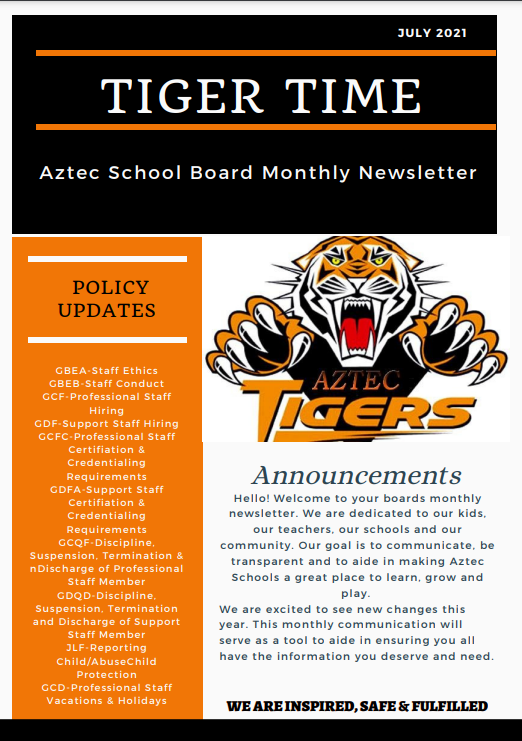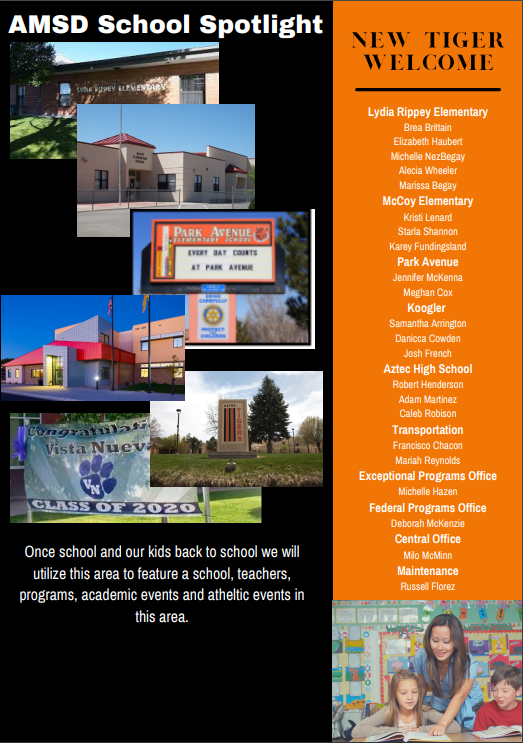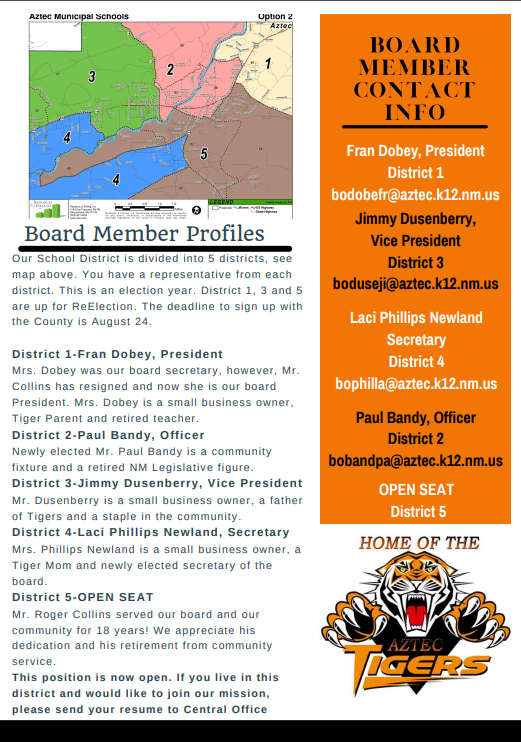 Thank you all for the feedback on our school calendar and the changes we can make to better support our students and staff. Below is a brief infographic that highlights the results from our survey. We will release an updated calendar reflecting the information below soon.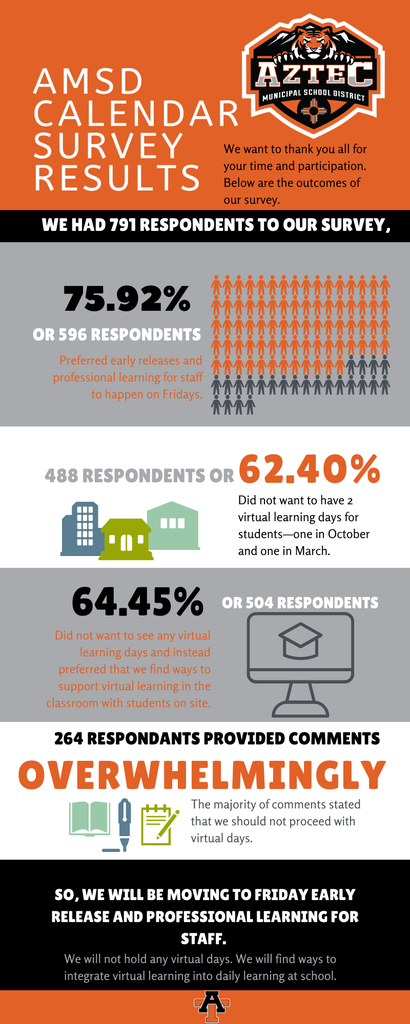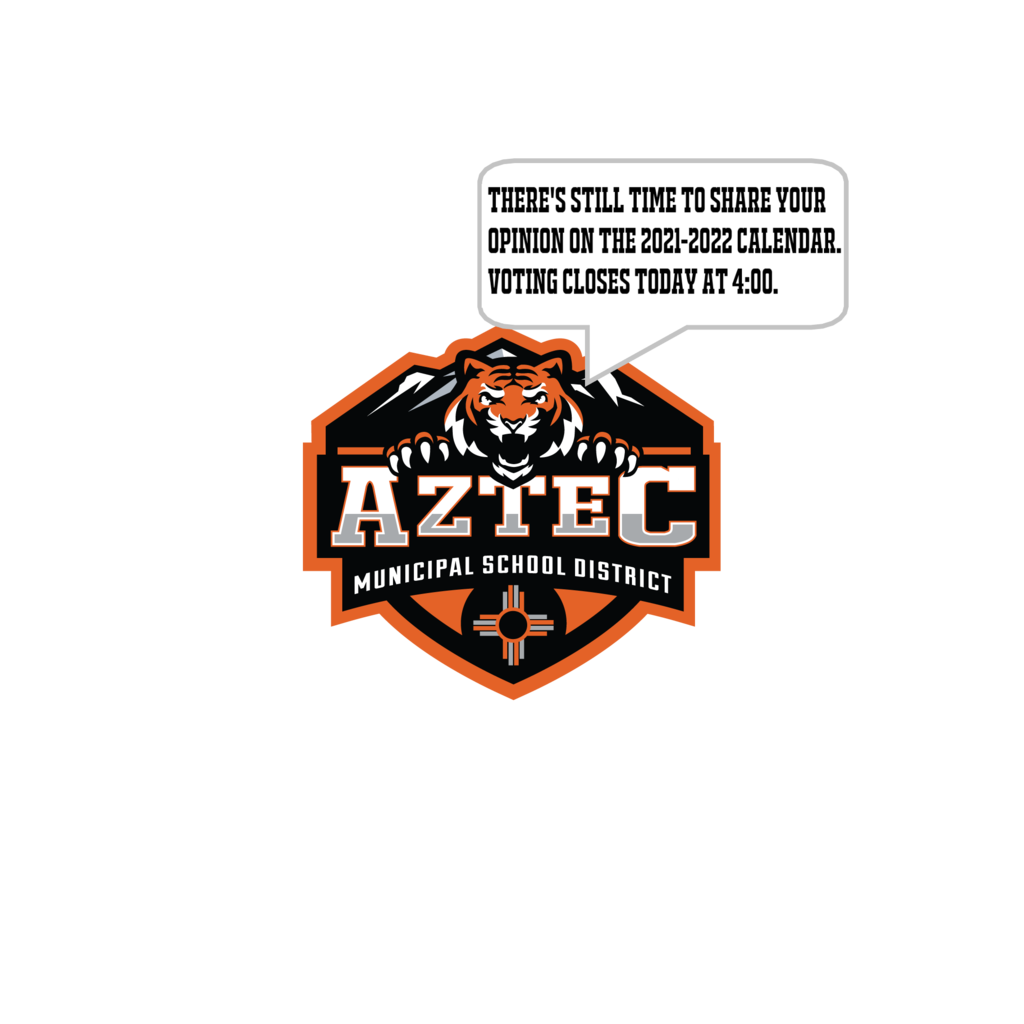 It is not too late. We would love to receive feedback from students, staff, parents, and community members on our 2021-2022 school calendar. Please share your thoughts by following link:
https://www.surveymonkey.com/r/XRVJYB2
The survey will close on June 30, 2021.